Guidance and Other Resources
Nurses are on the front lines of the global coronavirus disease (COVID-19) pandemic. There are plenty of resources available for North Carolina's nurses, and NCNA wants to make sure our members have access to everything they need to know and all the latest news.
---
COVID-19 Vaccine Information:
ANA:
NCDHHS:
Other:
CDC's guide to preparing for COVID-19 vaccination
CMS's provider toolkit on coverage and reimbursement of COVID-19 vaccines
NCBON's Vaccine Immunization FAQ Flyer
---
COVID-19 FRONTLINE HEALTH PLANNING PROJECT
Health-care workers and other essential workers on the frontlines of the COVID-19 pandemic in North Carolina can get free legal help preparing advance directives through the COVID-19 Frontline Health Planning project of the North Carolina Pro Bono Resource Center and the North Carolina Bar Foundation. Go here for more information.
---
International Center for Regulatory Scholarship (ICRS)​ Courses
There are courses for students, new graduates, nurses returning to the workforce, and anyone who is interested in learning more about the COVID-19 pandemic. They are online, self-paced, and free. Three of the courses have CE credit. Go here for more information.
---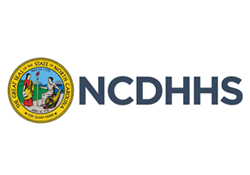 North Carolina Department of Health & Human Services
NCDHHS dashboard for North Carolina data. Updated daily by 11am.
North Carolina Coronavirus Hotline: 866-462-3821 - or you can call 211. Text information/updates are also available. To sign up, text COVIDNC to 898211.
Guidance for practice settings:
Reports:
Other resources:
Prevent and Protect Media Toolkit
Help get out the word about North Carolina's ongoing efforts to expand testing and contact tracing. Social media posts and flyers are being offered in both English and Spanish. Go here for more information.
COVID-19 Community Readiness Toolkit
This toolkit includes resources through the state for a variety of mental health needs, including resources for parents engaging in online-school, family-based needs, resources for those within the I/DD community and others. There are other support options listed, as well. Go here for more information.
Child Care Information
NCDHHS has new information on child care options for children of nurses and other essential workers. Click here to read in English or here for Spanish. Families with urgent child care needs may call 888-600-1685 to find high-quality, safe child care. NCDHHS also has information on StrongSchoolsNC. Click here to read in English or here for Spanish.
Check My Symptoms
A public website that allows people to enter their symptoms and determine if they should get tested for COVID-19. If they are recommended to be tested, they will receive a link to a list of nearby testing sites via email or text.  Note: The symptom checker is an informational tool to help people determine if they may need to be tested; however it is not a physician order. Testing sites may require their own screening. Go here for more.
Find My Testing Place
A public website that allows people to input their county or ZIP code and access a list of nearby testing site locations online. Go here for more. Go here for FAQ.
---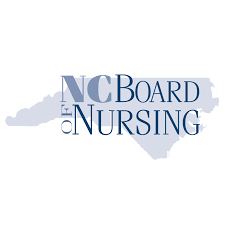 North Carolina Board of Nursing
Information on Temporary Waivers
Information on updated Nurse Practitioner Regulations
Strategies to Support Nursing Surge Capacity During Biological Events
---
---
Other Resources:
AHEC FAQs on PPE
Community Care of North Carolina and North Carolina AHEC have put together a great tip-sheet entitled "What to do if you NEED Personal Protective Equipment (PPE)." Click here.
Wake County Public Health Department's tips for primary care provider offices.
US Department of Health & Human Services Uninsured Program Portal
NC Medicaid Telehealth Information
AHEC Financial Assistance Tip Sheet
Information for healthcare providers operating small businesses and are interested in loans or financial assistance related to COVID-19. Click here.
New Patient Helpline
COVID-19 Triage Plus Patient and Information Support Line
1-877-490-6642
7 a.m. – 11 p.m., 7 days/week
Open to all individuals, with or without insurance
Tips for Family Caregivers
Many family caregivers are wondering how they can give care safely in the midst of COVID-19. Caregiver Action Network provides tips for family caregivers to help keep them and their loved ones as safe as possible. Click here to read more.
Tips for Incidents of Sexual Violence at COVID-19 Facilities
The Rape, Abuse & Incest National Network (RAINN) has developed a series of resources to respond to sexual violence during this pandemic. Click here to read more.