Medicaid Expansion & Full Practice Authority for APRNs Pass the Senate
June 2, 2022
In a historic day for NCNA's legislative efforts, a bill granting Full Practice Authority for Advanced Practice Registered Nurses has been approved by one of the state's legislative chambers. This afternoon, the State Senate officially voted to send H149 to the House. This massive healthcare bill includes a lot of language NCNA has long supported, including the SAVE Act in its entirety and Medicaid expansion. This is the first time in North Carolina history that Full Practice Authority has advanced from the floor of either chamber.
Share This Message On Social!
Click here to share on Facebook.
Click here to share on Instagram.
Click here to share on Twitter.
Click here to share on LinkedIn.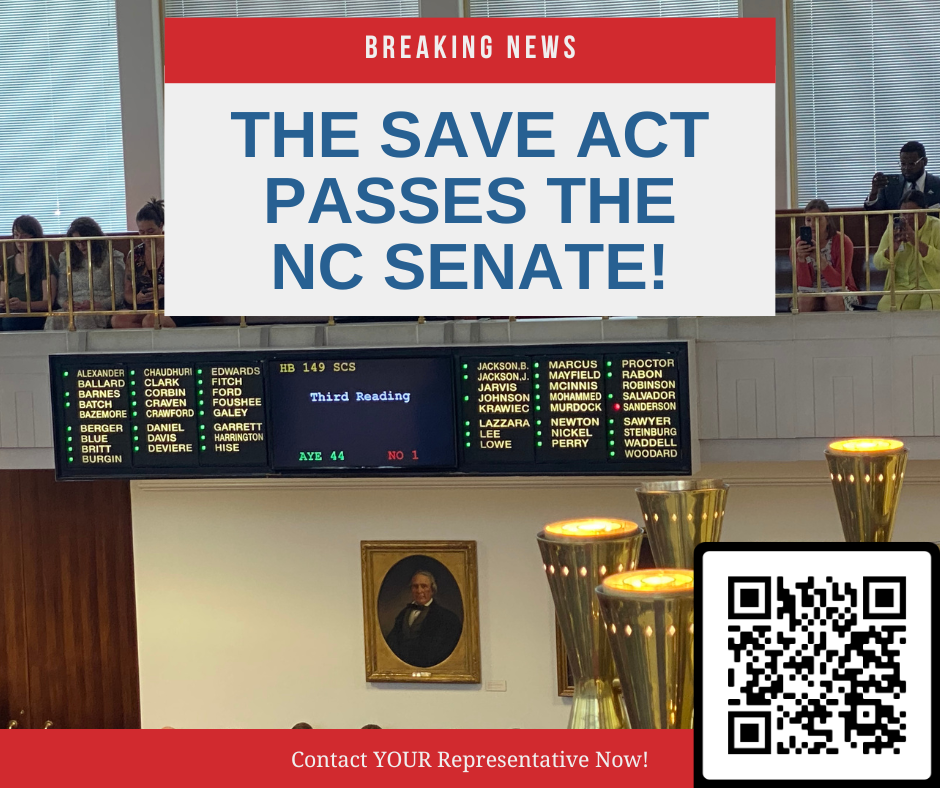 ACTION ITEMS:
It is time to contact our Representatives! Click here to use our grassroots system. We need to generate more legislator contacts RIGHT NOW than we've ever done before.

Once you have sent your message or made your call, be sure to share that link with your nursing colleagues via email or on Facebook!


Be a part of our Tuesday volunteering at the General Assembly. Click here to sign up. No experience required. Our team will provide information and materials to make sure you are confident and effective advocates for this important legislation. If you can't come on Tuesday but want to do something else, please contact Jake Caccavaro and let him know.
As a reminder, 20 organizations from outside the nursing profession support the SAVE Act.