NCNA News
Leadership Academy Applications Period Open
August 8, 2019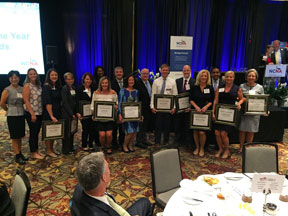 Do you have what it takes to be a leader? One of NCNA's most popular and successful programs over the last few years has been our Leadership Academy.
Now in its ninth year, this program empowers nurses to think outside the box while improving their skills as communicators and advocates in professional, civic, and community arenas.
We're thrilled to begin accepting applications through October 25th for our 2020 Leadership Academy.