Ernest J. Grant Presidential Scholarship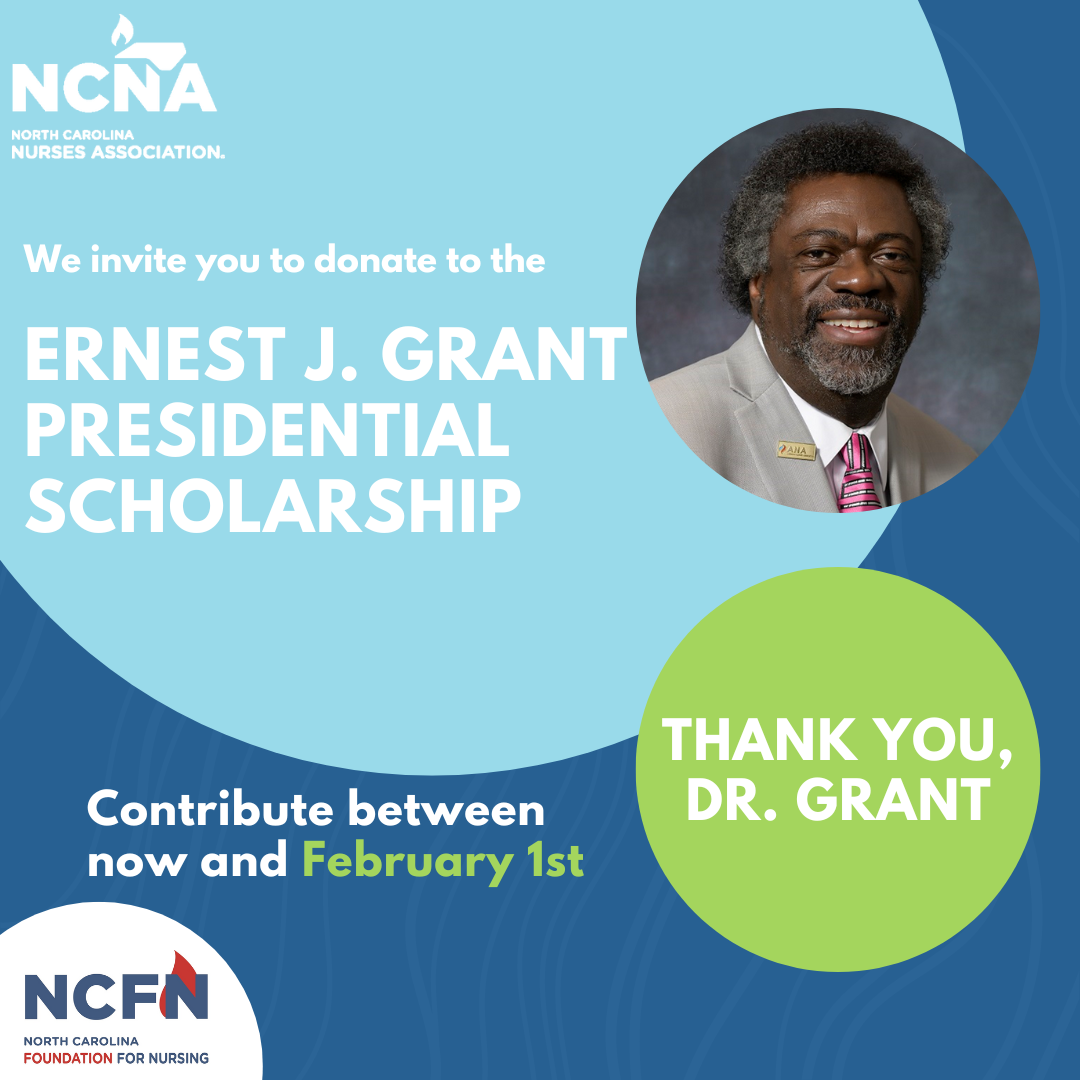 For the last four years, NCNA Member Ernest Grant has been the face of the nursing profession, leading the American Nurses Association through an incredibly challenging era as President. We have continuously cheered him on from back home in North Carolina and admired his steady leadership.
Now, as he wraps up his second and final term, we are thrilled to honor Dr. Grant while simultaneously helping lead Nursing Forward® as NCNA and the North Carolina Foundation for Nursing unveil the Ernest J. Grant Presidential Scholarship.
Dr. Grant will identify criteria and qualifications of importance to him that will honor and reflect his service and personal path.
NCNA invites you to join us in honoring and thanking Dr. Grant through a contribution to this scholarship now through February 1, 2023. Everyone who donates will be offered the opportunity to leave a message of thanks to Dr. Grant!
Contributions are tax deductible and 100% will go directly to scholarship aid.