Foundation Home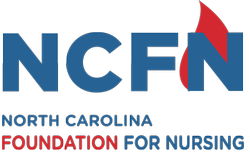 NC Foundation for Nursing - Nurse Recovery Fund
Hurricane Florence had a devastating impact on parts of North Carolina, and many of our nursing colleagues will need months or even years to recover. The North Carolina Nurses Association (NCNA) and the North Carolina Foundation for Nursing (NCFN) are teaming up to help get nurses back on their feet so they can get back to doing what they do best: providing quality healthcare to the people of North Carolina. We believe that helping nurses return to their normal lives will benefit the entire state.
You can use the donate button below to pay with your debit or credit card. Thank you for your support!
Nurses who need to apply for relief aid can click here:
https://ncnurses.org/foundation/ncfn-nurse-recovery-fund/
---
For further assistance, individuals can apply for FEMA disaster assistance here: www.disasterassistance.gov or by mobile app www.fema.gov/mobile-app, or by phone at 800-621-3362.
Those who are deemed ineligible for FEMA can apply for assistance through Back@HomeNC - www.backathome.org
---
Keep Your Objective in Mind: North Carolina Foundation for Nursing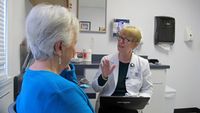 Philanthropy Journal recently profiled the NC Foundation for Nursing and looked at its relationship with NCNA to help lead Nursing Forward®.
October 2, 2017
By Jack Ahern, Philanthropy Journal
Membership organizations have their own unique purpose. They support professionals in a shared field by offering credentialing, continuing education, and networking. But what happens when an organization's members want to do more for their profession? What happens when they want go beyond the role of a typical 501(c)6? For the North Carolina Nurses Association (NCNA), the answer was simple: start a foundation.
Go here to read the entire article on Philanthropy Journal's website.
---
Our Mission:
The purpose and goals of the Foundation are to secure and administer funds directed toward:
education that assures that registered nurses are prepared to meet the current and changing health care needs of North Carolina citizens;
research that identifies the value of registered nurses in health care delivery; and,
activities that publicize the value of registered nurses in health care delivery.
Executive Director: Tina Gordon
919.821.4250
Fax: 919.829.5807
4350 Lassiter at North Hills Avenue
Suite 250
Raleigh, NC 27609