Foundation Home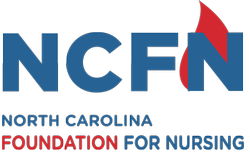 Foundation Home
The North Carolina Foundation for Nursing is a nonprofit, 501(c)(3) corporation. Funding to support the Foundation and its activities comes from individual contributions, business donations, bequests, recognitions, and memorials.
Please show your support for the NC Foundation for Nursing by donating today.
You can use the donate button below to pay with your checking account, debit, or credit card. Thank you for your support!
---
Our Mission:
The purpose and goals of the Foundation are to secure and administer funds directed toward:
education that assures that registered nurses are prepared to meet the current and changing health care needs of North Carolina citizens;
research that identifies the value of registered nurses in health care delivery; and,
activities that publicize the value of registered nurses in health care delivery.
NCFN Board of Trustees:
Megan Williams, President
Megan P. Williams, EdD, MSN, RN, FNP-BC is a Clinical Associate Professor at the University of North Carolina at Chapel Hill School of Nursing. She earned a bachelor's degree in nursing from the University of North Carolina at Wilmington, master's in nursing from Duke University and completed her doctorate in education in 2017 from UNC-Chapel Hill.
Dr. Williams is committed to excellence in teaching, practice and scholarship that focuses on prepare the future nursing workforce. She is the PI for the "Invest in Nursing" HRSA NEPRQ-RNPC grant. The Invest in Nursing project is a four-year training program aimed at developing a sustainable primary care nursing workforce to practice in community-based primary care teams in rural and underserved settings.
Dr. Williams is past-president of the North Carolina Nurses Association (2013-2015). A member of the NCNA Triangle Region and the National League of Nursing. She lives in Chapel Hill, NC with her husband and two children.
---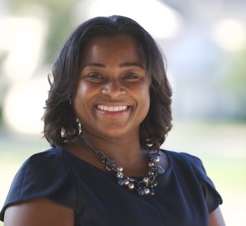 Diamond Staton-Williams
Diamond received her ADN from Presbyterian Hospital School of Nursing in Charlotte, NC in 2003 where she served as the President of the Student Nurses Association. She went on to receive her BSN in 2006 from UNC Greensboro. In 2010, Diamond completed her Master's in Healthcare Administration from Pfeiffer University. She is currently employed as a Director for the Ambulatory Care Management Department for Atrium Health and is Certified as an American Case Manager. Diamond is a volunteer with the Cabarrus County Ombudsman program for Adult Care Homes, Cabarrus County Schools, NCNA Awards Committee, ANA Awards Committee, and the YMCA as a Camp Nurse for Camp Thunderbird. Diamond is also a Board Member of Daymark Services in Cabarrus County and Communities in Schools Charlotte – Mecklenburg. She has been a member of the NCNA/ANA and ACHE. In November 2017, Diamond was elected to serve as a councilwoman for the Town of Harrisburg, NC. She is the first African American female to serve on the council. Diamond is married with 3 children a 23yr old daughter who is recent graduate of Hampton University, a 19yr old daughter who entering her Sophomore year at F.I.T. in New York , and a 14yr old son at Hickory Ridge Middle.
---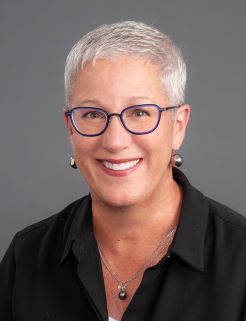 Deb Harding, DNP, RN, NEA-BC
Deb Harding serves as Vice President and Regional Chief Nurse Executive for Wake Forest Baptist Health. In this role, Dr. Harding has oversight of nursing and advanced practice nursing care of patients throughout the Region. Working collaboratively with all components of clinical delivery, including medical staff, she will advise on resourcing, planning and finances to lead to the highest quality of patient care and program growth in a cost-effective manner. A senior healthcare executive with 20+ years of experience in clinical and operational leadership, Deb has had a successful career at Wake Forest Baptist for 40 years, starting as a new graduate nurse in 1981. She served in a variety of clinical, administrative and progressively responsible leadership roles before being named Director of Nursing in 2010 and Chief Nursing Officer for the Winston-Salem campus in 2016. Select recent achievements include:
Development/operationalization of a comprehensive System Nursing Pandemic Response Plan, with focus on resource redeployment, surge/triage, restriction/reintegration of visitation/learners, crisis care standards, and training
Development/Implementation of system Nurse Scientist and Professional Practice Leader roles to partner in aligning discovery of new knowledge and translational science
Implementation of a system-wide Comprehensive Workplace Violence Program; achieved innovative vertical and horizontal integration among ED, inpatient and ambulatory domains related to Prevention, Response and Support
Launched the new WFBH System Patient Flow Operations Center, Transitions//Admissions/Discharge Units
Designed/implemented the Executive Action Team
Implemented the Interprofessional Bootcamp in collaboration with Wake Forest School of Medicine
Deb earned her Bachelor of Science in Nursing at the University of North Carolina at Chapel Hill. She earned her Master of Science in Nursing Administration and Doctorate in Nursing Practice-Executive Leadership from the University of North Carolina – Greensboro. She is Board Certified with the American Nurses Credentialing Center as a Nurse Executive-Advanced and a recipient of the Great 100 Nurses in North Carolina award. Deb has professional affiliations with the American Organization of Nurse Executives, the North Carolina Organization of Nurse Leaders, Sigma Theta Tau International Honor Society of Nursing, and the American Nephrology Nurses Association. She serves on the Advisory Board for the Hunt School of Nursing (Gardner-Webb University) and the Nursing Advisory Committees for Winston-Salem State University and Forsyth Technical Community College. She was recently appointed to the North Carolina Foundation for Nursing (NCFN) Board of Trustees (NCNA). Professional interests include interprofessional collaborations, leadership development/mentoring, diversity/inclusion and patient/employee safety.
---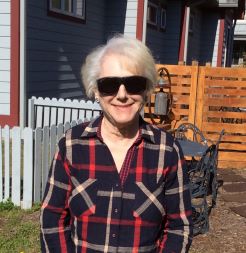 Marilyn Laken
Marilyn Laken holds an MS in Nursing and PhD in biological anthropology. She had a 42-year academic career in Michigan and South Carolina including teaching, health services research and conducting interventions to improve health in vulnerable populations.
---
Deborah Ayers
Deborah began her career in nursing as an ADN from Robeson Community College in Lumberton, NC in 1984 where she served as the President of the Student Nurses Association. She went on to receive her BSN in 1998 from UNCP and her Masters from Duke University 2004. She is currently employed as the nursing Manager of 6th Tower, a Medical Surgical Telemetry unit at UNC Health Southeastern in Lumberton, NC. Deborah has worked at UNC Health Southeastern for the past 37 years in various leadership roles, after beginning as a staff nurse on psychiatry. She was a Certified Psychiatric Nurse from 1988 to 1992. In 2008, she led UNC Health Southeastern's first successful Magnet designation. Deborah serves as an elder at the St. Pauls Presbyterian Church and has volunteered for many years with "Camp Care" a bereavement camp for children to help cope with grief after a significant loss. She is a member of NCNA/ANA. Deborah is married to William Ayers and has 2 children; a 31 year old son who is a graduate of East Carolina University and a 29 year old daughter who is a graduate of UNC Chapel Hill.
---
Deryck Wilson
---
Kelly Thompson-Brazill
Kelly A. Thompson-Brazill, DNP, ACNP-BC, CCRN-CSC, FCCM, is the Director of the Adult-Gerontology Acute Care Program and an Associate Professor in the Department of Advanced Nursing Practice. She has been a full-time faculty member at Georgetown since 2016. She is a member a Principal Member of the Georgetown University Medical Center's Teaching Academy in the Domain of Direct Teaching. She is a member of the School of Nursing's Faculty Steering Committee. She is also a member of the Georgetown University Medical Center & MedStar's Respect in the Learning Environment Executive Oversight Committee. Dr. Thompson-Brazill earned her DNP and MSN degrees at Duke University, Durham, NC. She earned her BSN at the University of Scranton, Scranton, PA.
Dr. Thompson-Brazill is an active member of the Society of Critical Care Medicine (SCCM), where she serves as a member of the Nursing Research and Scholarship Committee. She is also a panelist on the ICU Design Guidelines Panel, which is producing SCCM's 2024 ICU Design Guidelines for use in creating evidenced-based critical care environments across the globe. She was a member of the Accreditation & Learning Strategies Committee from 2018-2021. Dr. Thompson-Brazill is an Ambassador for the American Association of Critical Care Nurses (AACN).
Dr. Thompson-Brazill serves as a journal reviewer for AACN Advanced Critical Care, Critical Care Nurse, and the Journal of Emergency Nursing. She served as the Pharmacology Contributing Editor for Critical Care Nurse from 2013-2016. She is national expert on both Critical (CCRN) and Progressive Care Nursing (PCCN) Certification. She has written several book chapters, contributed to certification review columns, and edited question and answer books. She lectures nationally on cardiac surgery, hemodynamic monitoring, and other critical care topics.
Since 2008, Dr. Thompson-Brazill's clinical practice has been in Cardiothoracic Surgery. Prior to that she spent 6 years as an ACNP in Trauma and Surgical Critical Care. She was inducted as a Fellow of the American College of Critical Care Medicine (FCCM) in 2014.
---
Executive Director: Tina Gordon
919.821.4250
Fax: 919.829.5807
4350 Lassiter at North Hills Avenue
Suite 250
Raleigh, NC 27609
---