Psych Retreat
2018 NCNA Psych Retreat
January 19-20, 2018
Raleigh, NC
REGISTRATION IS NOW OPEN
Register by Mail/Fax | View Agenda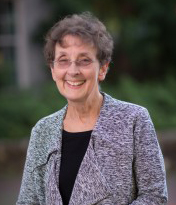 ---
Keynoter will be Linda S. Beeber, PhD, PMHCNS-BC, FAAN; President of the American Psychiatric Nurses Association and Francis Hill Fox Distinguished Term Professor, School of Nursing, The University of North Carolina at Chapel Hill.
---
HOTEL
Embassy Suites by Hilton Raleigh Durham Airport Brier Creek
8001 Arco Corporate Drive, Raleigh, North Carolina, 27617
Rate: $124/night
Deadline for rate: January 5, 2018
---
EXHIBITOR | SPONSOR
Want to be an exhibitor or sponsor for the 2018 Psych Retreat?
Go here for the information.
---
The purpose of the 2018 Psych Retreat is for nurses to examine current and future trends in psychiatric/mental health nursing practice and policy.
WHO SHOULD ATTEND? - The retreat is open to all nurses interested in psychiatric-mental health service delivery; APRNs, point-of-care nurses, students and all others.
PRESENTED BY - The North Carolina Nurses Association's Council of Psychiatric/Mental Health Nurses.