The North Carolina Nurses Association is hosting the annual Nurse Practitioner Spring Symposium on March 24-27, 2019, in Asheville, NC. The NCNA Council of Nurse Practitioners invites you to join us for an exciting opportunity for nurses to network, engage in valuable professional development, participate in high-level policy discussions, and meet with quality vendors. We hope to see you in Asheville!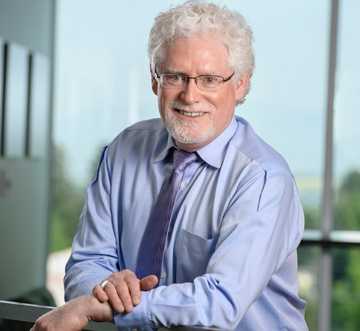 KEYNOTE: Peter Buerhaus, PhD, RN, FAAN, FAANP(h)
Dr. Peter Buerhaus is a nurse and a healthcare economist who is well known for his studies on the nursing and physician workforces in the United States. He is a Professor of Nursing and Director of the Center for Interdisciplinary Health Workforce Studies at the College of Nursing, Montana State University.
Before coming to Montana State University, Dr. Buerhaus was the Valere Potter Distinguished Professor of Nursing and Sr. Associate Dean for Research at Vanderbilt University School of Nursing, Professor of Health Policy at Vanderbilt University (2000-2015), assistant professor of health policy and management at Harvard School of Public Health (1992-2000), and assistant to both the chief executive of the University of Michigan's seven teaching hospitals and to the Vice Provosot for Medical Affairs.
He has published more than 130 peer-reviewed articles with five publications designated as "Classics" by the Agency for Healthcare Research and Quality. Dr. Buerhaus was inducted into the American Academy of Nursing in 1994 and elected into the National Academy of Sciences Institute of Medicine in 2003.
LATEST NEWS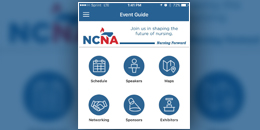 All-In-One Event App
The app is designed to put some powerful tools at your fingertips: personalized scheduling, session materials, networking opportunities, interactive maps, CE downloads, and much more!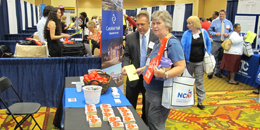 Welcome Sponsors and Exhibitors
Join hundreds of Nurse Practitioners in Asheville, NC, for the 2019 Nurse Practitioner Spring Symposium (NPSS). NPs are eager to learn about effective products and services! Details
Content Capture
Attendees will receive a link to presentations with audio about a month after NPSS for each day of paid registration. You will have a few months following symposium to access the NPSS Content Capture Online Portal.
TWITTER