The North Carolina Nurses Association is hosting the annual Nurse Practitioner Spring Symposium on April 8-11, 2018, in Raleigh, NC. The NCNA Council of Nurse Practitioners invites you to join us for an exciting opportunity for nurses to network, engage in valuable professional development, participate in high-level policy discussions, and meet with quality vendors. We hope to see you in Raleigh!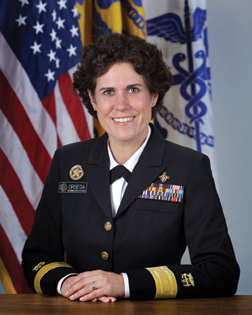 KEYNOTE: SUSAN ORSEGA
Our keynote address will be delivered by Rear Admiral Susan Orsega. RADM Susan Orsega, MSN, RN, FNP-BC, FAANP, FAAN is the Chief Nurse Officer of the US Public Health Service, where she advises the Office of the Surgeon General and the Department of Health and Human Services on the recruitment, assignment, deployment, retention, and career development of Corps nurse professionals. In 2015, she played an instrumental role in combating the Ebola outbreak. She has served on more than a dozen national and international disaster/humanitarian missions, including a post-September 11th deployment with the US Public Health Service. She says she hopes to "foster a culture of commitment, character, collaboration, adaptability, and teamwork to achieve excellence" for USPHS nurses.
LATEST NEWS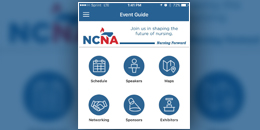 Download the Event App
The app is designed to put some powerful tools at your fingertips: personalized scheduling, session materials, networking opportunities, interactive maps, CE downloads, and much more!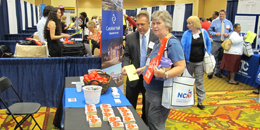 Welcome Sponsors and Exhibitors
Join hundreds of Nurse Practitioners in Raleigh, NC, for the 2018 Nurse Practitioner Spring Symposium (NPSS). NPs are eager to learn about effective products and services! Details
Content Capture
Attendees will receive a link to presentations with audio about two weeks after NPSS for each day of paid registration. Details
TWITTER