2018 NCNA Annual Convention Registration is Open!

The 2018 NCNA Annual Convention will be at the Embassy Suites in Concord, NC. Now in our 111th year, the Annual Convention continues to be the best event of the year for nurses in North Carolina, offering incredible opportunities for networking, professional development, and impacting issues that shape the entire profession. "It's a great re-energizer," said NCNA Northeast Regional Director Thompson Forbes III, MSN, RN, NE-BC. "[Convention] gets me pepped up about being a nurse. It's another way to energize me. Remind me of why I'm a nurse and why I got into this profession." Contribute your voice to the future of the profession while learning from peers and earning valuable contact hours!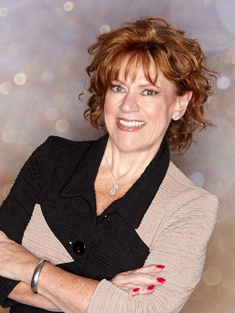 OPENING KEYNOTE
Keynoter Liz Jazwiec, RN, is an internationally renowned speaker, strategist and author who has shared her passion for leadership, engagement and service with audiences across all industries. Her presentation, entitled Promoting Pride in Nursing, will focus on nurses' strength as individuals and a profession to make a difference in people's lives.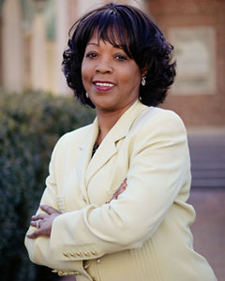 CLOSING KEYNOTE
NCNA member Dr. G. Rumay Alexander, EdD, MSN, BSN, FAAN will present the Closing Keynote on Friday at the 2018 NCNA Convention entitled Courageous Dialogue…Moving Beyond the Asterisk. Dr. Alexander is the President of the National League for Nursing, Associate Vice Chancellor and Chief Diversity Officer at The University of North Carolina at Chapel Hill, and a professor at the university's School of Nursing.
LATEST NEWS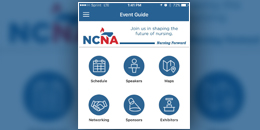 Convention Event App
The Event App is back again. Designed to put some powerful tools at your fingertips: personalized scheduling, session materials, networking opportunities, interactive maps, CE downloads, and much more!
---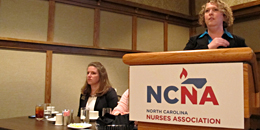 Don't Miss the Membership Forum
Our Membership Forum is designed to be a lively, future-focused discussion that engages attendees in group interaction, sharing, and learning. Contribute your voice to the future of the profession while learning from peers and earning valuable contact hours.
---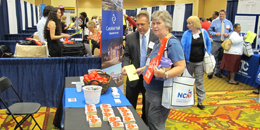 Join us at RN Networking Central!
NCNA 2018 Convention Sponsors and Exhibitors ensure a well-rounded event and helps keep costs down!
---
Breakout Session Playbacks
Miss a session you really wanted to see? Wish you could be in two places at once? FULL Registrants do not have to worry about it! We provide recordings of all of the breakout sessions to attendees — and you can get the CE for all of the concurrent sessions from the day(s) you are registered. Look for the links a few weeks after Convention wraps up. General sessions (keynotes, etc) are not included.