Now in our 114th year, the Annual Convention continues to be the best nursing event of the year in North Carolina, offering opportunities for networking, professional development and critical association business. Contribute your voice to the future of the profession while learning from peers and earning valuable contact hours.
The 2021 NCNA Annual Convention will be at the Embassy Suites Charlotte-Concord Golf Resort & Spa in Concord, NC. After more than a year of pandemic safety protocols, we hope to have an in-person event where you will feel comfortable and safe. Our goal for the Annual Convention is to create an environment for nurses to feel inspired, motivated, learn, and have fun by providing current nursing and healthcare topics that are evidence-based and engaging.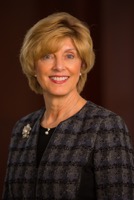 KEYNOTE SPEAKER
Dr. Wilmoth serves as the inaugural Executive Vice Dean and as Associate Dean for Academic Affairs of the School of Nursing at the University of North Carolina, Chapel Hill. She is an experienced educator, with 40 years' experience in higher education, where she has taught across all levels of nursing education. General Wilmoth had a concurrent career in the U.S. Army Reserve where she commanded units of various size and complexity, including serving as the first nurse and female commanding general of a medical brigade with responsibility for wartime readiness of all the U.S. Army Reserve medical assets in the Southeastern United States, including Puerto Rico. In her final assignment, she was promoted to Major General and assigned to the Office of the Surgeon General, US Army, where she was the first female and nurse to serve as the Deputy Surgeon General for the Army Reserve.
HIGHLIGHTED SESSIONS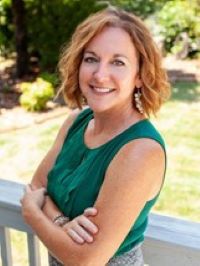 Jennifer Parsley, General Session "Live your Authentic Life: The Result of Small Daily Choices"
A native of Cabarrus County, Jennifer Parsley proudly serves her home community as a dedicated public servant, steadfast supporter of various local organizations, and a member of Allen Tate Realty. Her background in the tourism industry and knowledge of the North Carolina piedmont area gives Parsley the competitive edge when matching clients with the perfect listing. Leveraging her skills as a public speaker, she prides herself on her ability to listen to your needs and advocate for them with uncompromising integrity. In this presentation, Parsley will share her insights on how making small daily choices can result in living an authentic life- even is turbulent times.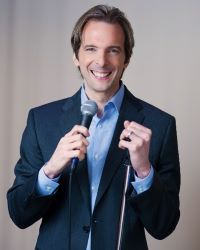 Larry Weaver, Closing Session "Prepare to be Positive"
In this interactive and engaging presentation, Larry uses clean humor and show business anecdotes to illustrate the importance of energy, attitude, and motivation. Key points include:
Energy – improve health and wellness, live a balanced life, prioritize self-improvement.
Attitude – become more positive, embrace change, and reduce stress.
Motivation – increase ability, commit to lifelong learning, and achieve your goals.
Attendees will laugh, learn, and leave feeling inspired and encouraged to give to their full potential and creative best each day.
---
LATEST NEWS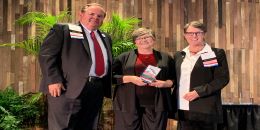 Celebrate Your Nurse Peers
One of the highlights of every Annual Convention is the opportunity for NCNA to recognize some of the best nurses and nursing advocates from across North Carolina. We have multiple awards and categories, with strict criteria ensuring that we only bestow honors on the most exceptional of nominees.
---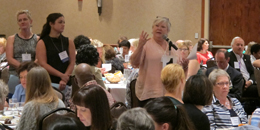 Don't Miss the Membership Forum
The NCNA Membership Forum will take place on Friday, September 24. This program is designed to be a lively, future-focused discussion that engages attendees in group interaction, sharing, and learning. Contribute your voice to the future of the profession while learning and collaborating with your nurse peers.
---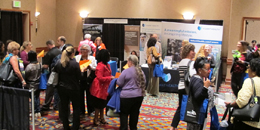 Networking with Exhibitors and Sponsors!
Exhibitors and Sponsors will be ready to meet you at the RN Networking Central sessions during convention where you can learn more about these organizations. NCNA 2021 Convention Sponsors and Exhibitors ensure a well-rounded event and helps keep costs down!
---
Breakout Session Playbacks
Miss a session you really wanted to see? Don't worry about it! We provide recordings of all of the breakout sessions to attendees — and you can get CHs for all of the concurrent sessions from the day(s) you are registered. You will receive an email about a month after Convention with all the info. General sessions (keynotes, etc.) In 2021, General sessions (keynotes, etc.) will be recorded and provided to those who do not attend on-site. Membership Forum and Poster Presentations are only available to on-site attendees due to the interactive nature.