Now in our 115th year, the Annual Convention continues to be the best nursing event of the year in North Carolina, offering opportunities for networking, professional development and critical association business. Contribute your voice to the future of the profession while learning from peers and earning valuable contact hours.
The 2022 NCNA Annual Convention will be at the Raleigh Marriott Crabtree Valley in
Raleigh, NC. After two years of pandemic safety protocols and a successful in-person event last year, we look forward to another in-person event where you will feel comfortable and safe. Our goal for the Annual Convention is to create an environment for nurses to feel inspired, motivated, learn, and have fun by providing current nursing and healthcare topics that are evidence-based and engaging.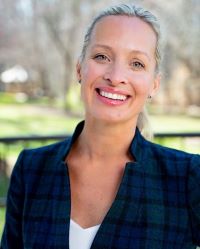 KEYNOTE SPEAKER
Rebecca Love, RN, MSN, FIEL, Keynote: "The Power of Nursing"
Rebecca Love is a nurse entrepreneur, inventor, author, TedX speaker, the first nurse featured on Ted.com, and part of the inaugural nursing panel featured at SXSW 2018. Love was the first Director of Nurse Innovation & Entrepreneurship in the United States at Northeastern School of Nursing – a founding initiative designed to empower nurses as innovators and entrepreneurs. There she founded the Nurse Hackathon, the movement has led to transformational change in the Nursing Profession. Rebecca, along with a group of leading nurses in the world, founded SONSIEL: The Society of Nurse Scientists, Innovators, Entrepreneurs & Leaders. Love is passionate about empowering nurses and creating communities to help nurses innovate, create and collaborate to start businesses and inventions to transform healthcare.
HIGHLIGHTED SESSIONS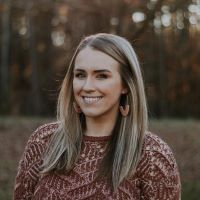 Jen Hamilton, RN, BSN, CEN, RNC-OB, General Session "The Power of Small: Creating Moments that Matter"
Jen Hamilton is a labor & delivery nurse born and raised here in North Carolina. You may recognize her from social media! She has 1.6 million followers on Tiktok (@_jen_hamilton_) who follow her for her antics, funny stories, and heartwarming service to her community. Jen graduated from Liberty University in 2012 and in her 10 years of nursing has spent time as an ER staff nurse, Assistant Director, and back to the bedside as a labor & delivery nurse. She is double board certified in emergency nursing & obstetrics and teaches classes on ultrasound guided IV insertion. She is a mom of 2 boys, Ellis (9) and Luke (5) and is married to an OR nurse, Brian. She is also the founder of a volunteer organization called "Hot Mess Express," who rescue moms/caregivers from their clutter and chaos when they need help all at no cost to the mom.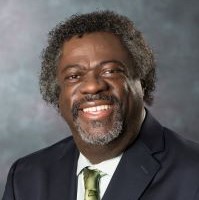 ERNEST GRANT, PHD, RN, FAAN, Closing Session "The Power to Move Nursing Forward®"
Dr. Ernest Grant is the 36th president of the American Nurses Association (ANA), the nation's largest nurses organization representing the interests of the nation's 4 million registered nurses and is a past-president of the North Carolina Nurses Association (NCNA). Dr. Grant has more than 30 years of nursing experience and is an internationally recognized burn-care and fire-safety expert. He previously served as the burn outreach coordinator for the North Carolina Jaycee Burn Center at University of North Carolina Hospitals in Chapel Hill. In this dynamic closing keynote, Dr. Grant will deliver a strong message leaving the audience with the energy to keep pushing Nursing Forward®.
---
LATEST NEWS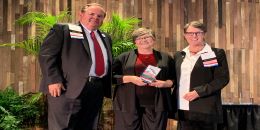 Celebrate Your Nurse Peers
One of the highlights of every Annual Convention is the opportunity for NCNA to recognize some of the best nurses and nursing advocates from across North Carolina. We have multiple awards and categories, with strict criteria ensuring that we only bestow honors on the most exceptional of nominees.
---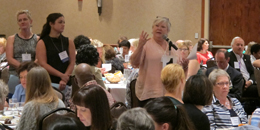 Don't Miss the Membership Forum
The NCNA Membership Forum will take place on Friday, September 16. This program is designed to be a lively, future-focused discussion that engages attendees in group interaction, sharing, and learning. Contribute your voice to the future of the profession while learning and collaborating with your nurse peers.
---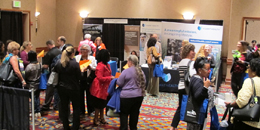 Networking with Exhibitors and Sponsors!
Exhibitors and Sponsors will be ready to meet you at the RN Networking Central sessions during convention where you can learn more about these organizations. NCNA 2022 Convention Sponsors and Exhibitors ensure a well-rounded event and helps keep costs down!
---
Breakout Session Playbacks
Miss a session you really wanted to see? Don't worry about it! We provide recordings of all of the breakout sessions to attendees — and you can get CHs for all of the concurrent sessions from the day(s) you are registered. You will receive an email about a month after Convention with all the info. In 2022, General sessions (keynotes, etc.) will not be recorded.