Now in our 116th year, the Annual Convention continues to be the best nursing event of the year in North Carolina, offering opportunities for networking, professional development and critical association business. Contribute your voice to the future of the profession while learning from peers and earning valuable contact hours.
The 2023 NCNA Annual Convention will be at the Benton Convention Center in
Winston-Salem, NC. After several years of pandemic safety protocols and a successful in-person event last year, we look forward to another in-person event where you will feel comfortable and safe. Our goal for the Annual Convention is to create an environment for nurses to feel inspired, motivated, learn, and have fun by providing current nursing and healthcare topics that are evidence-based and engaging.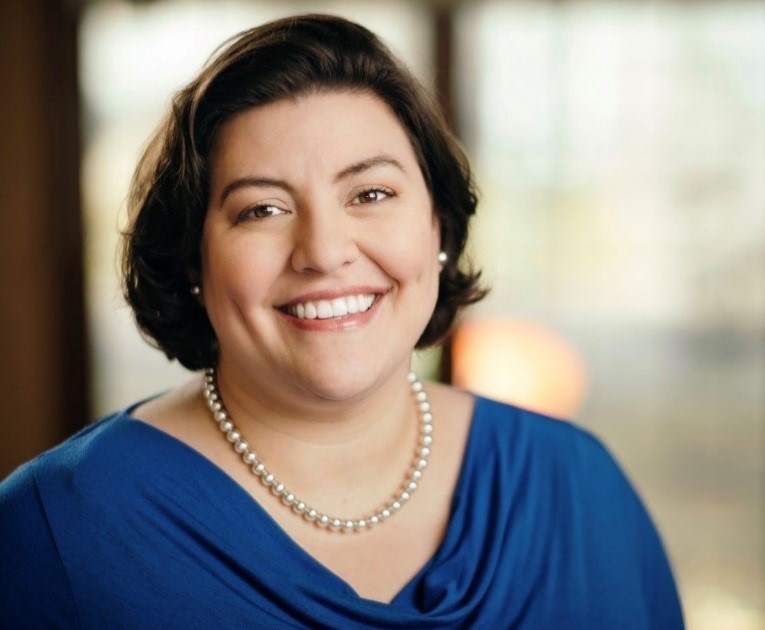 OPENING KEYNOTE SPEAKER
Oriana Beaudet, DNP, RN, PHN | Innovation: It's Time For Nurses to Redesign Healthcare
Dr. Oriana Beaudet currently serves as Vice President of Nursing Innovation for the American Nurses Association. In this Enterprise-wide role, she works with nurses and nursing leaders across our country to develop a strategic national framework for innovation. This work includes building an inclusive and transparent space to ensure the ability for nurses to lead at all levels of society – thereby transforming practice and the health of people across the continuum of care. Nursing has a rich history of creativity and inventing solutions to meet the needs of the people and communities they serve. Dr. Beaudet believes innovation is a catalyst and keystone between the profession's past and future and believes that nurses can create solutions to some of the greatest challenges of our time.
HIGHLIGHTED SESSIONS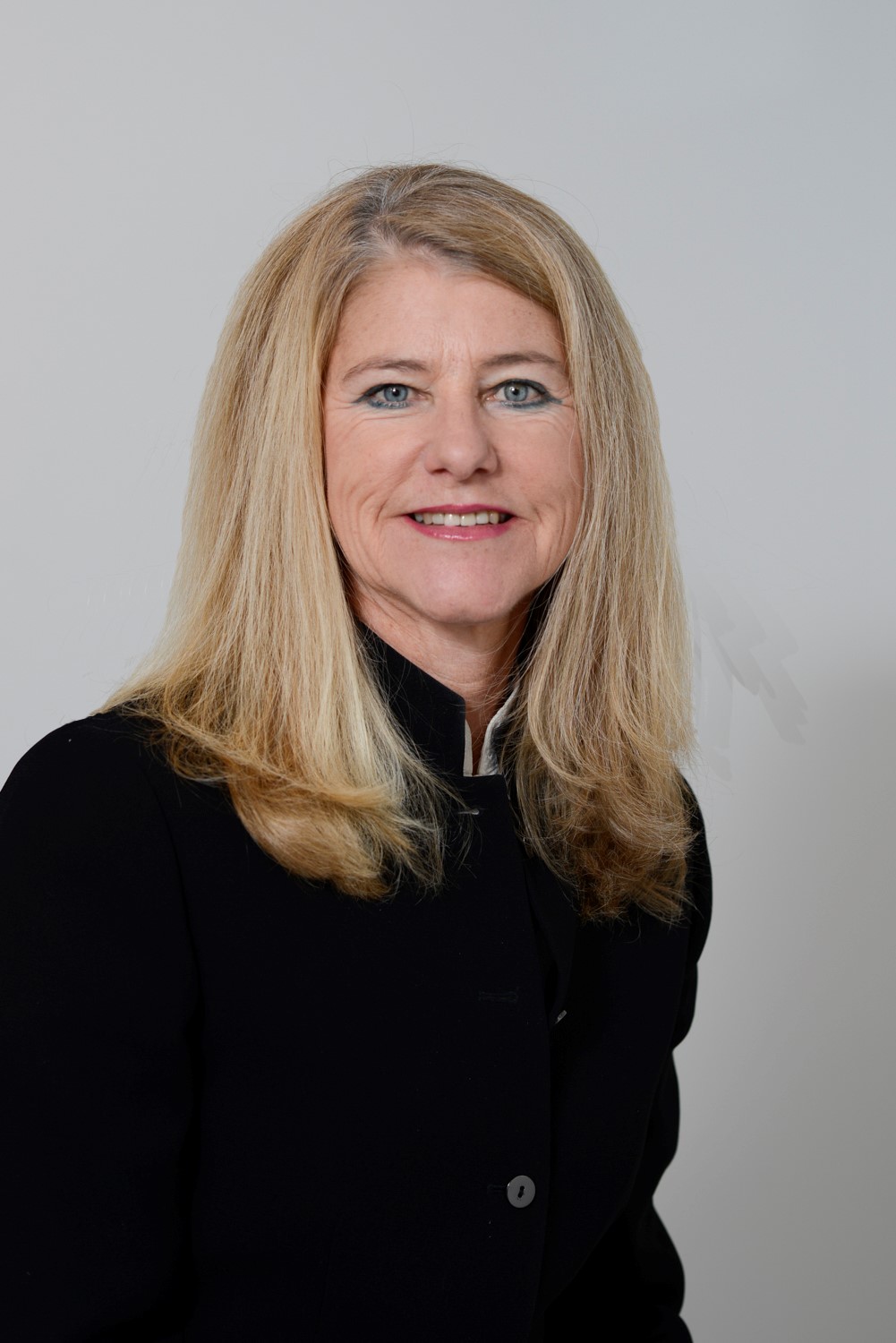 Deborah Small DNP, RN, NE-BC, FAAN | General Session: Defining Your Nursing Leadership
Deborah C. Small, DNP, RN, NE-BC is the immediate past chief nursing officer for Cleveland Clinic London, Cleveland Clinic's six-story, 198,000-square-foot hospital in Central London that opened in 2021. With more than 30 years in the nursing profession, her career spans five states, nine hospitals and several professional and community organizations. She has held varying leadership roles from system-wide management as associate chief nursing officer for clinical practice and research to clinical management in cardiac, medical/surgical, critical care and surgical services nursing. Bringing added value to the leadership team, Dr. Small is knowledgeable in shared governance programs, the American Nurses Credentialing Center's Magnet® accreditation, and quality management and performance improvement processes, including regulatory agency standards like those of The Joint Commission.
Penny Sauer, PhD, RN, CCRN-K, CNE | General Session: Responding to Workplace Violence
Dr. Penny Sauer achieved her ADN degree in 1989 and she began working as a nurse in a critical care unit and taught portions of the critical care course curriculum and ACLS. She obtained her BSN, her MSN in nurse education and her PhD from UNC Greensboro. Sauer taught clinical courses at Wake Tech while completing her MSN and clinical rotations at Duke as she pursued her PhD. Her dissertation examined the mediating effects of resilience on nurses who are bullied at work. Her research interests focus on healthy nurse workplace environments, the nursing workforce and the transitions of new nurses. In 2016, Sauer was named Nurse Educator of the Year by the North Carolina Nurses Association.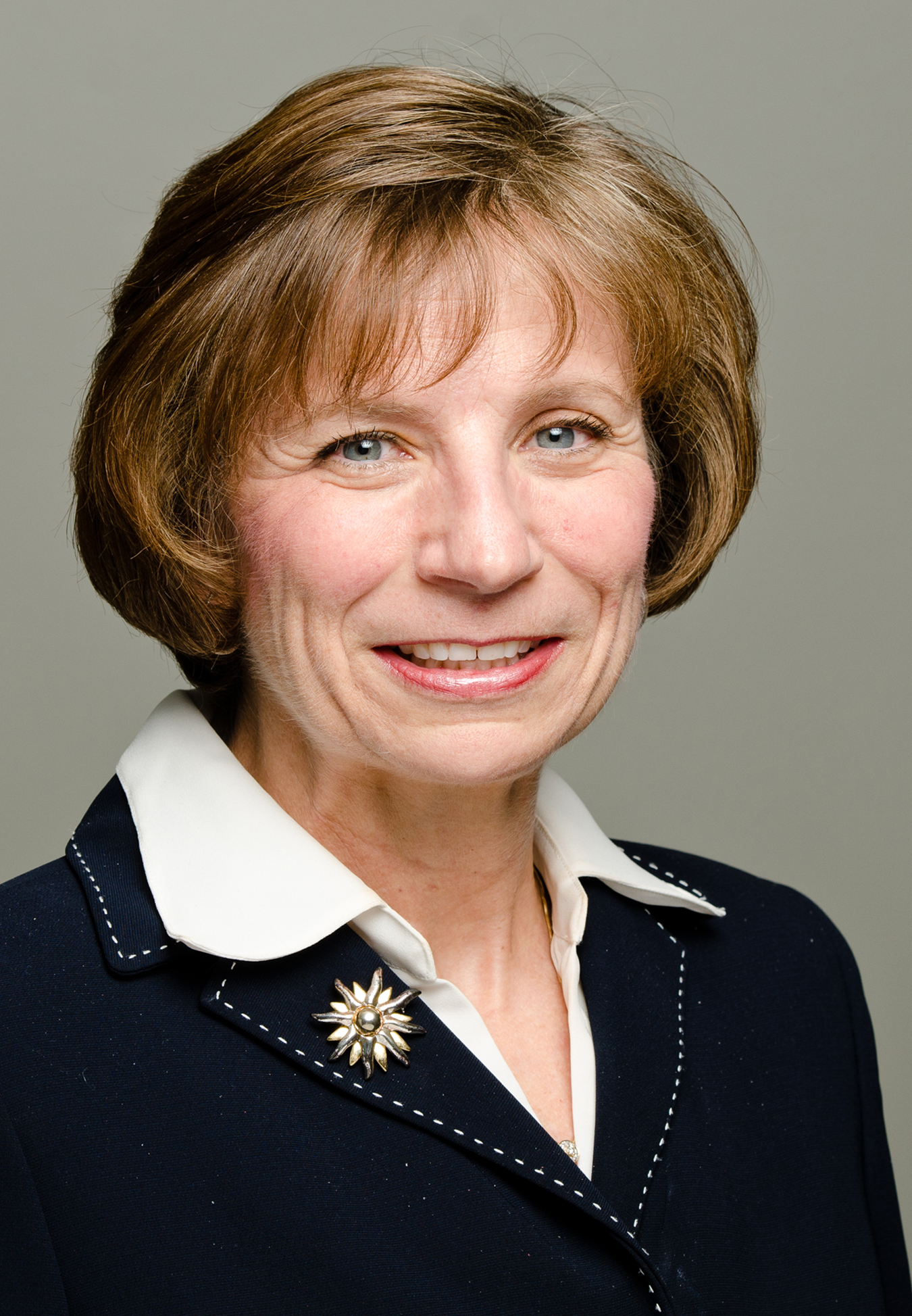 Susan Hassmiller, RN, PhD, FAAN | Closing Session: Taking Action to Promote Health Equity and Nurse Well-being
Dr. Susan Hassmiller is a national leader in nursing, health equity and leadership development. She has devoted her career to strengthening the nursing profession, improving population health and advancing health equity. During her 25 years at the Robert Wood Johnson Foundation (RWJF), she served as the Senior Adviser for Nursing and the Senior Scholar-In-Residence/Senior Adviser to the President at the National Academy of Medicine (NAM). She helped to lead the landmark reports at NAM on the Future of Nursing© the 2010 Future of Nursing: Leading Change, Advancing Health and The Future of Nursing, 2020-2030: Charting a Path to Achieve Health Equity. She is a Hudson/ICF certified Executive/Leadership Coach and Founder and Principal of Sulu Coaching and Consulting with a practice focused on health care leaders
---
LATEST NEWS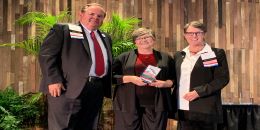 Celebrate Your Nurse Peers
One of the highlights of every Annual Convention is the opportunity for NCNA to recognize some of the best nurses and nursing advocates from across North Carolina. We have multiple awards and categories, with strict criteria ensuring that we only bestow honors on the most exceptional of nominees.
---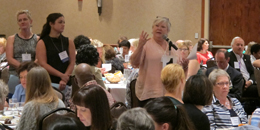 Don't Miss the Membership Forum
The NCNA Membership Forum will take place on Friday, September 15. This program is designed to be a lively, future-focused discussion that engages attendees in group interaction, sharing, and learning. Contribute your voice to the future of the profession while learning and collaborating with your nurse peers.
---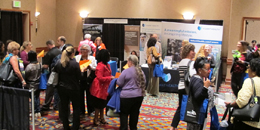 Networking with Exhibitors and Sponsors!
Exhibitors and Sponsors will be ready to meet you at the RN Networking Central sessions during convention where you can learn more about these organizations. NCNA 2023 Convention Sponsors and Exhibitors ensure a well-rounded event and helps keep costs down!
BREAKOUT SESSION PLAYBACKS

Miss a session you really wanted to see? Don't worry about it! We provide recordings of all of the breakout sessions to attendees — and you can get CHs for all of the concurrent sessions from the day(s) you are registered. You will receive an email about a month after Convention with all the info. General sessions (keynotes, etc.) are not included.

The North Carolina Nurses Association is accredited as a provider of nursing continuing professional development by the American Nurses Credentialing Center's Commission on Accreditation.