The 2019 NCNA Annual Convention will be at the newly renovated Benton Convention Center in Winston-Salem. Now in our 112th year, the Annual Convention continues to be the best nursing event of the year in North Carolina, offering incredible opportunities for networking, professional development, and critical association business. Comments from 2018 Convention Attendees!
"It was my first conference, and I truly enjoyed myself! It was very informative, and as I am in practice PRN, I felt that a lot of the information related and helped to keep up my skills and EBP as a nurse and nursing educator."
"This is a great conference with a lot of potential to engage nurses about practicing as professionals."
"I truly enjoyed the conference and I gained valuable information that will help me moving forward in my role."
Contribute your voice to the future of the profession while learning from peers and earning valuable contact hours!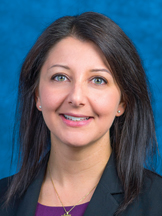 Secretary Mandy Cohen, MD, MPH
Presenting the General Plenary on Thursday at 10:45 am — NC DHHS Update: Building a Stronger, Healthier North Carolina. Dr. Mandy Cohen was appointed to the role of Secretary of the North Carolina Department of Health and Human Services in 2017 by Governor Roy Cooper. Secretary Cohen and her team work tirelessly to improve the health, safety and well-being of all North Carolinians. Secretary Cohen is focused on building a strong, efficient Medicaid program, improving early childhood health, safety and education and combatting the opioid crisis.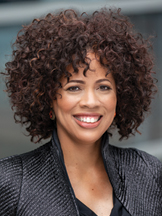 Alisahah J. Cole, MD
Presenting the General Plenary on Friday at 8:15 am — Enhancing the Health of Our Communities. Dr. Alisahah Cole is passionate about health equity, advocating that everyone should have the ability to achieve great health, no matter their background. She became the first Vice President, System Medical Director of Community Health for Atrium Health in 2016, with responsibilities to develop and implement a community health strategy over multiple counties in NC and SC. Most recently, Dr. Cole was promoted to Chief Community Impact Officer of Atrium Health.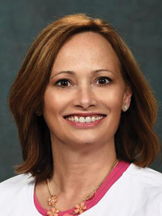 Pamela Spivey, MSN, CCNS, RNC-NIC
Presenting the Closing Keynote on Friday at 3:00 pm — Culitvating the Possiblities in Nursing. Pamela Spivey is a founder of Spivey Consulting, LLC. She shares her 34 years of expertise in neonatal nursing and leadership development as a national speaker, author, and certified leadership coach. Pam launched her own business in 2015 to support individual clients and corporate teams through professional coaching, leadership development, and consultative services. Her experiences and passion drives her to "help nurses away from the wall and toward their possibilities."
---
LATEST NEWS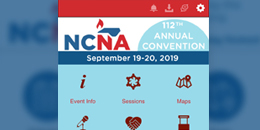 Convention Event App
The Event App is back again. Designed to put some powerful tools at your fingertips: personalized scheduling, session materials, networking opportunities, interactive maps, CE downloads, and much more!
---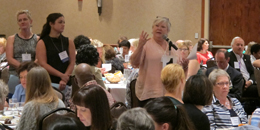 Don't Miss the Membership Forum
Our Membership Forum is designed to be a lively, future-focused discussion that engages attendees in group interaction, sharing, and learning. Contribute your voice to the future of the profession while learning from peers and earning valuable contact hours.
---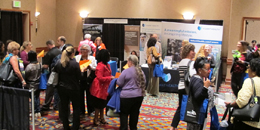 Join us at RN Networking Central!
NCNA 2019 Convention Sponsors and Exhibitors ensure a well-rounded event and helps keep costs down!
---
Breakout Session Playbacks
Miss a session you really wanted to see? Wish you could be in two places at once? Registrants do not have to worry about it! We provide recordings of all of the breakout sessions to attendees — and you can get the CE for all of the concurrent sessions from the day(s) you are registered. Look for the links a few weeks after Convention wraps up. General sessions (keynotes, etc) are not included.