The North Carolina Nurses Association is hosting the annual Nurse Practitioner Spring Symposium on March 20-23, 2021, in Asheville, NC. The NCNA Council of Nurse Practitioners invites you to join us for an exciting opportunity for nurses to network, engage in valuable professional development, participate in high-level policy discussions, and meet with quality vendors. We hope to see you in Asheville!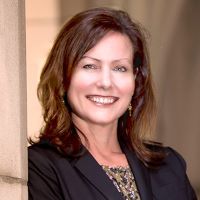 KEYNOTE:
APRIL N. KAPU, DNP, APRN, ACNP-BC, FAANP, FCCM, FAAN
Dr. Kapu is president of the American Association of Nurse Practitioners®. She is a certified acute care NP who holds both a master's and a doctoral degree in nursing from Vanderbilt University. Dr. Kapu is the Associate Dean for Clinical and Community Partnerships at Vanderbilt University School of Nursing in Nashville, TN. Dr. Kapu has authored chapters in advanced practice nursing textbooks and published manuscripts in peer-reviewed nursing, administrative and medical journals.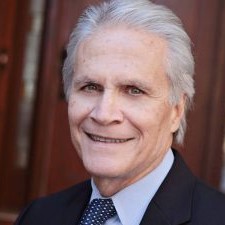 Sunday Afternoon:
Wayne Sotile, Ph.D.
Dr. Sotile is a pioneer in the fields of health psychology, resilience, and work/ life balance for high performing people. Dr. Sotile has delivered more than 9,000 invited addresses and workshops to audiences of health professionals across disciplines, and serves as an ongoing consultant to a number of healthcare organizations concerned about fostering a positive workplace emotional culture. Wayne's solution-focused life coaching process emphasizes practical applications of evidence-based findings from many fields of study.
LATEST NEWS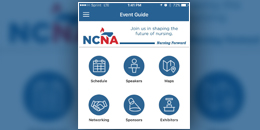 All-In-One Event App
The app is designed to put some powerful tools at your fingertips: personalized scheduling, session materials, networking opportunities, interactive maps, CE downloads, and much more!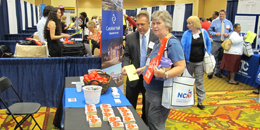 Welcome Sponsors and Exhibitors
Join hundreds of Nurse Practitioners in Asheville, NC, for the 2022 Nurse Practitioner Spring Symposium (NPSS). NPs are eager to learn about effective products and services! Details
Content Capture
Attendees will receive a link to presentations with audio about a month after NPSS for each day of paid registration. You will have a few months following symposium to access the NPSS Content Capture Online Portal.
TWITTER