Pinehurst Resort
80 Carolina Vista Drive, Pinehurst, NC 28374
(855) 235-8507

The Carolina Hotel (Above)
This majestic century-old hotel with its signature copper cupola and sweeping verandas makes you feel as though you've stepped back in time to an era when elegance defined grand hotels and resorts.
$179 per night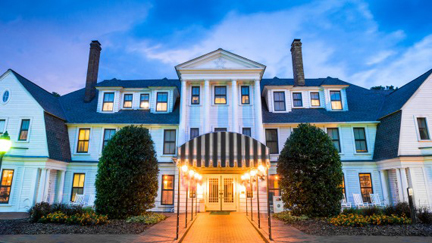 The Holly Inn (Right)
Built in 1895, The Holly was Pinehurst's first hotel and is located in the heart of The Village. The Four Diamond Holly features 82 guest rooms and suites each as unique as the hotel itself.
$169 per night


HOTEL RESERVATION INFORMATION

Pinehurst Phone Reservations
877-284-8656 (Reference NP Symposium)
Pinehurst Online Reservations
(Go here to make online reservations for both The Carolina Hotel and The Holly Inn.)
Room Block Discount Ends
March 5, 2020 or when block is full.
---
ABOUT PINEHURST: The Pinehurst, Southern Pines, Aberdeen area is home to so much more than just the world's finest and most legendary golf courses. Beyond the fairways lies a region rich with historical treasures, fine dining, shopping and entertainment opportunities that you simply cannot find anywhere else. It's a place where you can explore the natural beauty of the Sandhills one day then tour an historic Scottish-inspired village the next. It's a place where relaxation is as attainable as exhilaration.
---
>